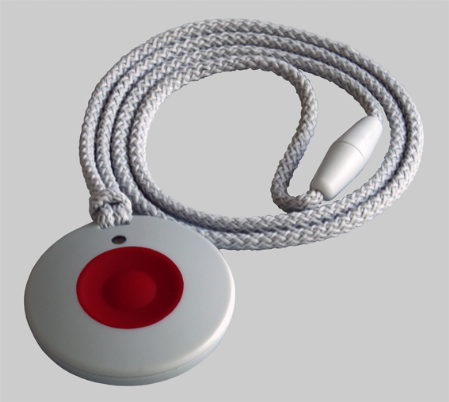 Ergophone
radio pendant TRX-S
The Ergophone radio pendant TRX-S is used exclusively
for radio call operation at an Ergophone telephone with
integrated radio receiver or at an Ergophone external
radio receiver/radio receiver TRX. Pressing the button
will trigger off the distress radio call.
The easy-to-use pendant includes a transceiver (TRX),
which can transmit and receive. After the call is triggered,
the LED glows red and turns to green after the
receiver has confirmed.
The radio pendant can be worn with a strap like a
wristwatch or around the neck with a cord.
The enclosed cord has been developed and
designed to break when exposed to extra ordinary high
mechanical load. Alternatively we offer a black elastic
strap as an accessory.
Product-Datasheet